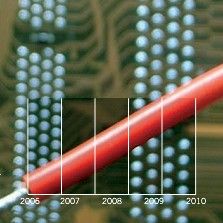 We support founders and start-ups with a technological advantage.
Neuhaus Partners prefers companies with headquarters in the European Union with leading technological products, outstanding market potential and strong management.
Our optimal partners come from the IT (hardware, software and services), internet (infrastructure and services), telecommunications (services and technology), laser and photonics, microsystems technology and multimedia sectors. Technology-oriented products should be a combination of hardware and software where possible.
In regards to pure software plays we prefer that at least a service component be involved as well.